The Schwartz Law Firm - Portland criminal defense lawyer and personal injury attorney who's on your side - Get the best result possible.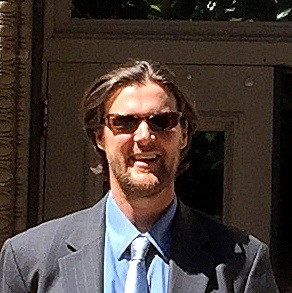 The Schwartz Law Firm provides top-notch representation for individuals seeking a criminal defense or personal injury lawyer. The Firm understands that the costs for superior legal services can be high. The Firm strives to provide affordable services and develop cost-effective strategies for each particular client, always keeping in mind the end goal of achieving the best result possible under the circumstances.

Whether working criminal defense or personal injury cases, Mr. Tony Schwartz is always prepared to aggressively represent each client all the way through trial. But, in his years of experience as an attorney, he understands that not all criminal defense or personal injury cases should end up in front of a jury. Instead, he knows that each client comes to the Firm with different priorities, goals and concerns. As such, Mr. Schwartz tailors his representation to fit the needs of each and every client. So whether you have been charged with DUI or assault or have been injured because of an accident or the intentional acts of another, we encourage you to contact the Firm for a free consultation.

Mr. Schwartz has been a lawyer for over 17 years, is a member of Oregon's federal and state bars, and is a top Portland criminal lawyer. He has achieved a considerable track record by using all of his experience, understanding, savvy and talent to assist clients suffering an injury or accused of a crime. He knows clients like you often come to him stressed, concerned and even scared, and he is sensitive to your situation. He explains how to get to the best result, what it will cost and how long it will take. He aggressively pursues investigative, factual and legal avenues to achieve the best result possible while representing injured clients or those facing criminal charges such as DUI, domestic violence, assault or possession of a controlled substance.

Before becoming a Portland criminal attorney, Mr. Schwartz served as a prosecutor and public defender. He has significant trial experience. He knows his way through the courthouse and around a courtroom. Judges, other lawyers and former clients have all praised his trial skills and his ability to achieve the best result given the particular circumstances of each case.

The Schwartz Law Firm is conveniently located in downtown Portland on 6th Avenue between Alder and Washington Streets. If you are looking for a Portland criminal lawyer, Portland auto accident lawyer, Portland injury attorney or Portland criminal defense lawyer who knows the law thoroughly, is trusted by his clients and peers and has a history of achieving favorable results contact the Firm today.

CALL FOR A FREE PHONE CONSULTATION

(503) 505 4674